Roof & wall panel roll form machine
This product is widely used in many kinds of industrial factory, civilian buiding, and wall board for easy steel house. It has advantage of pretty appearance, durable using and so on.
This machine is composed of deed leading tavle,main roll form machine, cutting device, hydraulic station, computer control system and so on.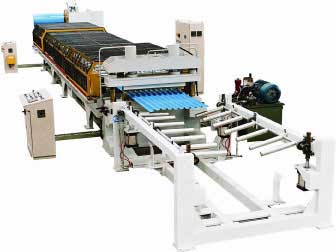 Production Introduction of Roof & Wall Panel Roll form Machine
The line is composed by loading car, uncolier, guiding & feeding device, roll forming machine, cutter, automatic stacker, hydraulic system, electric control system.
The roof panel & shingle nail rollforming line is an updated version of traditional roll form machine. Instead of using screws at joining position, the corrugated sheets produced by this line are Self-locked and have successfully solved the problem of leakage.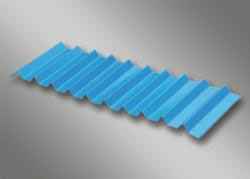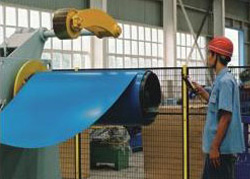 Roof & wall panel roll form machine
| Model | Coil width | Thickness | Effective width | Profile drawing |
| --- | --- | --- | --- | --- |
| GCT28-205-820 | 1000 | 0.4-0.6 | 820 | |
| GCT25-210-840 | 1000 | 0.4-0.6 | 840 | |
| GCT30-200-1000 | 1220 | 0.4-0.6 | 1000 | |
| GCT28-200-1000 | 1250 | 0.3-0.7 | 1000 | |
| GCT25-205-1025 | 1200 | 0.3-0.7 | 1025 | |
| GCT30-350-1050 | 1200 | 0.3-0.7 | 1050 | |
| GCT66-394-788 | 1000 | 0.4-0.8 | 788 | |