Poultry Mash Feed Machine
Ability Index of Poultry Mash Feed Machine
Capacity based on one hour to make compound mash feed is 1000 Kg,2000Kg.
Electricity consumption is less than 4 degree per ton.
Mix equality CV≤10%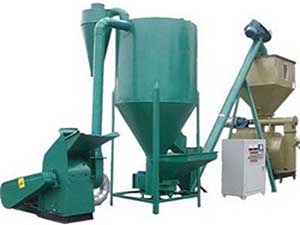 FAQ of Poultry Mash Feed Machine
What do you offer for Poultry Mash ?
Basically we are a professional company which offers comprehensive products about various kinds of feed pellets processing machinery, mainly about Poultry Mash and manu other products.
I have some specific requirements about Poultry Mash what to do ?
You can email us or call us to more detailed information.