Fuel Briquette Press
Our straw fuel briquette press can press the briquettes to rectangle, octagon, hexagon, round, etc. Briquettes are high density bioenergy products.
Raw material of GC-HBP fuel briquette press:
All kinds of wood wastes, straw residues, wasted papers, wasted clothes, wasted plastics to large masses.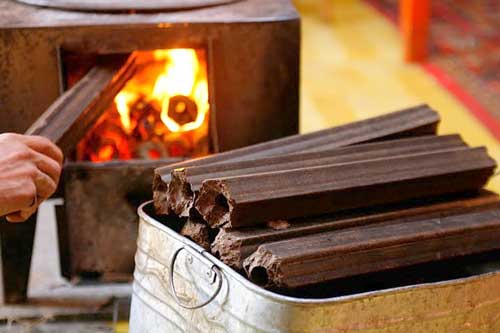 Fuel briquette press characteristic:
Fuel Briquettes shapes can be designed based on customers' requirement. Even company's logo can be graved on the briquettes by designing fuel briquette press specially.
High-performance hydraulic propelling device makes fuel briquettes have good compactness, smooth surface, durable usage and easy to be carry and store.
High strength hydraulic system supply sufficient compressing drive. And with its cooling system, machine can work stably.
Imported material and high wear resistant pressure cylinder.
Wood waste and straw stalk can be pressed to briquettes.
Thickness of briquettes can be adjusted.
Automatic rotating extractor feeds constantly to ensure stable and sustainable production.
High quality and performance as European standard, but lower price.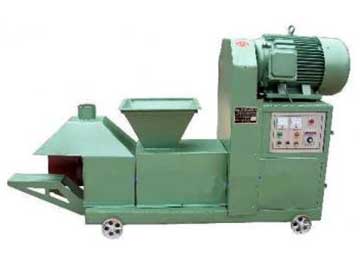 GC-HBP Fuel Briquette Press Technical Data:
| | | | | | | |
| --- | --- | --- | --- | --- | --- | --- |
| Type | GC-HBP 60 | GC-HBP 125 | GC-HBP 250 | GC-HBP 350 | GC-HBP 500 | GC-HBP 1000 |
| Power(KW) | 5.5 | 7.5 | 11 | 22 | 18.5 | 55 |
| Capacity(Kg/H) | 60 | 125 | 250 | 125 | 500 | 1000 |
| Dimension(mm) | 1470×1480×600 | 1470×1480×700 | 1500×1670×820 | 1800×1900×2100 | 1600×1670×980 | 2700×2300×2100 |
| Weight (Kg) | 650 | 680 | 1200 | 3500 | 1400 | 6000 |