Coal Ball Briquetting Plant
This type of coal briquetting machine can press coal powder, charcoal powder etc. into various shapes product. Coal ball briquette machine plays a very important role in industrial production and daily heating, it is widely used in metallurgy, chemical industry, coal and refractory industry. After many improvements, this coal ball briquetting machine has been greatly improved in recent years, such as reducing energy consumption, improving the quality and compactness of pressed balls. The overall performance of this series of ball press has reached the international level.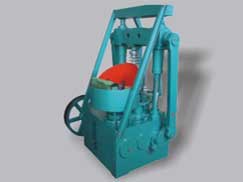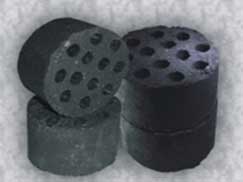 Advantages of coal ball briquetting machine
Application of briquette machine is wide, it can use a variety of raw materials for the production of various types of ball type products.
Coal ball briquette machine performance is stable, not prone to failure, even failure, easy maintenance.
Coal ball briquette machine has the advantages of convenient operation, people who understands a little bit mechanical operation can use it safely.
Coal ball briquette machine has the advantages of simple structure, the production principle will be high pressure molding powder, fast, high productivity.
Model
GCXM-1
GCXM-4
GCXM-6
GCXM-8
GCXM-10
GCXM-15
GCXM-20
GCXM-30
Producing capacity
1-2T/H
4TPH
6TPH
8TPH
10TPH
15TPH
20TPH
30TPH
Width of roller
200mm
240mm
250mm
280mm
300mm
336mm
400mm
500mm
Diameter of roller
290mm
360mm
400mm
450mm
550mm
650mm
750mm
850mm
Power
5.5kw
7.5-15kw
11-18.5kw
15-22kw
18.5-30kw
30-45kw
55-75kw
75-90kw
Speed of main shaft
27r/min
18r/min
15r/min
13r/min
10r/min
Retarder
ZQ235
ZQ350 ZQ400
ZQ400 ZQ500
ZQ500
ZQ500 ZQ650
ZQ650 ZQ750
ZQ750
ZQ850
Type of pressure
Mechanical
Mechanical & Hydraulic
Material of roller
65Mn
65Mn 9cr2Mn
Form of structure
Two roller single press
Four roller double press
Bearing of main shaft
319*4
2097724*4
2097732*4
2097734*4
Main shaft
45# Steel
D: 95mm 45#steel
D:110mm 45#steel
D:120mm 45# steel
D:135mm forging steel
D:165mm forging steel
D:250mm forging steel
Shape and size
According to your request