Wheat, flour and flour mill
What is automatic grading of wheat?
Automatic grading is not the characteristic of a single grain, but the nature of grain group. In the process of flow, vibration or scattering of wheat grain population, the phenomenon that grain and impurities of different grain types and densities automatically gather in different regions is called automatic grading.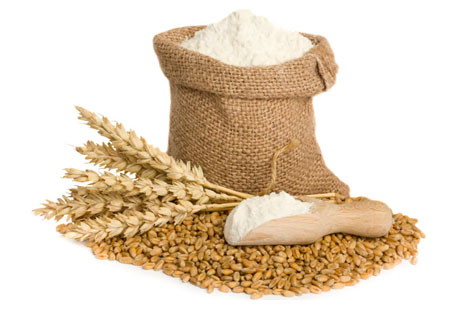 Because of the differences in the physical characteristics of grain size, surface state and density, the effects of friction and air buoyancy on grain population are different in the course of motion. Under the synthetical effect of these factors, each component of grain heap is rearranged according to its physical properties to form automatic grading of grain heap. After automatic grading, the upper layer of grain heap is the material with small density, large particles and rough surface, while the lower layer is the material with large density, small particles and smooth surface. In order to make the wheat in a uniform state in wheat processing, the flour mill often takes certain measures to prevent the automatic grading of grain heaps. But in wheat processing, sometimes automatic classification of grain piles is also needed.
Flour quality and flour mill
It is well known that wheat flour is grinded by a flour mill. The machines used to grind wheat flour include stone mill and roller mill, but the quality of the flour produced varies greatly with the different equipment. Today we re recognize the relationship between flour mill and flour quality.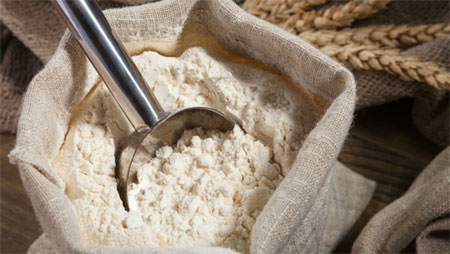 The flour mill is mainly used in the grinding of grain and miscellaneous grains. On the basis of cleaning up the wheat, the flour quality of the flour mill can be guaranteed. Because it is made mechanically, retaining the natural nutrition of flour. The flour mill can be used not only for wheat flour, but also for corn flour, soybean flour and so on. The taste inside is very good.
Flour mill is not only good in flour quality, but also easy to handle and easy to maintain. It is popular in rural areas and grain stores. There has been great improvement in the feeding and grinding process compared with the traditional machinery. High efficiency and good flour quality are the most important requirements for flour mills.
Flour mills return flour to green food
Flour is closely related to people's daily life. Flour mill just affects flour quality and safety. Some flour mills will add various additives to increase sales. Let flour return to green food and let consumers return to nature.
Rural markets favor small flour mills. Flour factory favors large flour mill. We have developed and manufactured flour machinery with various specifications and processes with different needs of users. Flour processing machinery is the processing machinery for processing wheat into edible flour. It is an indispensable means in the flour industry. Flour machinery continues to improve with the growth of rural mills and small and medium flour mills.