Pasture Pellet Mill
Introduction of Pasture Pellet Mill
We can supply wheat straw, rice straw packaging machine, kneading machine, chaff cutter silage, green fodder beater, grass beater, straw mill, sawdust grinder, wood grinder, grain mill, corn mill, feed mill, grinder home , universal grinder, mini grinder, hammer mill.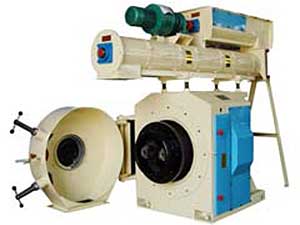 Pasture Pellet Mill is a new type of feed processing machinery. Unique vertical structure, with good safety, low noise, durable, easy maintenance and high efficiency characteristics. This machine is suitable for pig, goose, duck, fish and other specialized households.
The Pasture pellet feed machine is based on circular motion, motor driven, in the role of friction, the pressure roller rotation, pressure is created between the stick and the particle temperature, the powder material by high temperature extrusion paste stick in under pressure discharged from the die hole, made by the rejection of particles feed pan will send machines, particle length adjustable through the cutter.
Features of Pasture Pellet Mill
Adjustable length, mm -10 mm in diameter can be produced Φ2.
Meal particles, particle pure grains, grain mixtures, can be processed.
Can also be processed pig, cattle, sheep, chicken, fish, geese, ducks and other poultry particles.