A broad prospect of biomass pellet press
Energy is the indispensable guarantee for people's existence in life. The use of energy in our daily life also brings pollution to the environment. With the enhancement of environmental awareness, the concept of sustainable development is deeply rooted in the hearts of the people. Sawdust pellet press, straw pellet machine is more and more popular. Nowadays, all kinds of biomass pellet machines play a vital role.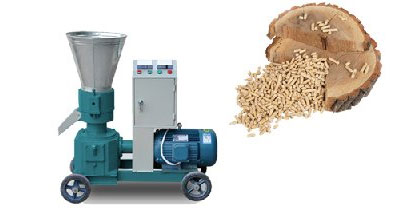 As we all know, the main cause of climate pollution is emissions from coal and other fuels. In the process of using traditional fossil fuels, the pollutants discharged without sufficient combustion has brought great environmental impacts. So many environmental policies have been introduced, and people are also encouraged to save energy and travel on a low carbon basis. This can be very effective. But that is far from enough, mainly because of the energy problem. Unclean energy produces a lot of harmful gases and affects the environment. How can we reduce carbon emissions in the process of using energy? This requires us to find and use cleaner energy instead of traditional fuels.
China is constantly developing new energy research and development, vigorously developing renewable and clean new energy sources such as photoelectric energy, wind power generation, biomass energy and so on, and promoting the development of low carbon and environmental protection economy, and has brought good results in the energy industry. The effective transformation of energy is an inevitable trend to improve the environment and to cope with the lack of energy resources. It can not only save energy but also be an effective choice to benefit the future generations and improve the worsening climate environment.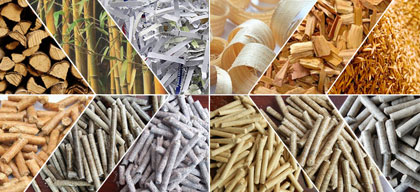 Biomass pellets are basically made of waste wood, peanut shell, rice husk, straw, corn stalks, wheat straw, bark and so on. This kind of raw material is very extensive and easy to obtain. It is not only cheap, but also effectively solves the atmospheric hazards caused by straw burning in the field. If it is recycled to produce biomass pellets, it will benefit greatly while reducing environmental pollution. The residue after burning is also used directly as potash fertilizer, thus driving the rural production power. Therefore, in general, the biomass pellet press plays an important role in the sustainable development of energy, and the market prospect for the development of biomass energy is very broad.
Advantages of biomass pellet fuel
Clean and environmental protection. Biomass pellet fuel is a kind of natural biomass fuel, which can replace urban gas. It has low water content and high combustion heat efficiency, reduces air pollution index.
Save space. Due to the high temperature compression of biomass pellet fuel, the storage space is greatly saved and its transportation is convenient.
Cost reduction. Biomass pellet fuel can greatly improve the combustion performance of wood materials, the thermal efficiency can be increased by more than 80%. The amount of heat produced by 1 tons of biomass pellet fuel is equivalent to 0.8 tons of coal.
Use safety. Because of the biological fertilizer from the natural state, the biomass pellet fuel does not contain chemical substances such as fission, explosion and so on, so there will be no accidents, such as poisoning, explosion, leakage and so on.
Sustainable use. The ashes of biomass pellet fuel can be used as fertilizer, promote the growth of new plants, enter a new cycle, make the supply of biological resources continuously.
Main application aspects of biomass pellets
Civil heating and living energy. High fuel utilization, easy storage and convenient transportation.
Biomass power plant. The main fuel of biomass pellet boiler is to replace coal to solve environmental pollution and reduce boiler maintenance.