Types and application of briquette press machine
Briquette press machine is an equipment that compresses different raw materials by using specific working medium transmission pressure. The working medium of transmission pressure includes two types: mechanical transmission and fluid transmission.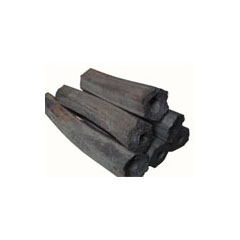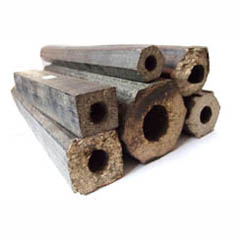 Types of briquette press machine
Type of mechanical transmission
A briquette press machine driven by the engagement of the active part and the follower or middleware meshing.
Friction briquette press machine driven by friction between machine parts.
Type of fluid transmission
Hydraulic transmission type is divided into oil hydraulic press and water hydraulic press.
The type of pneumatic transmission is the pneumatic briquette press machine.
In addition, different types of professional models can be classified according to their different uses. Such as metal briquette press, straw briquetting machine and so on.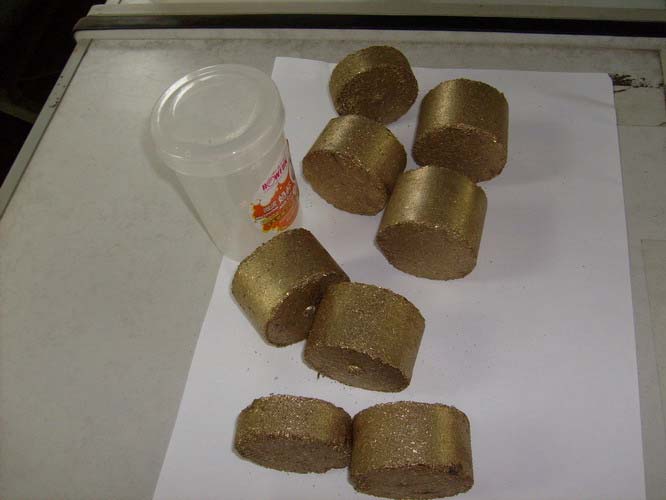 Application scope of briquette press machine
According to different uses, there are many kinds of specialized machines, such as biomass briquetting machine, charcoal powder briquetting plant, fuel briquette press, Shisha charcoal briquette machine, coal ball briquetting plant, metal briquette press and so on. They are suitable for various raw materials such as granular materials, powder, bulk and so on. These briquette press machines are widely used in pharmaceutical, chemical, smelting, building and other industries.
Metal briquette press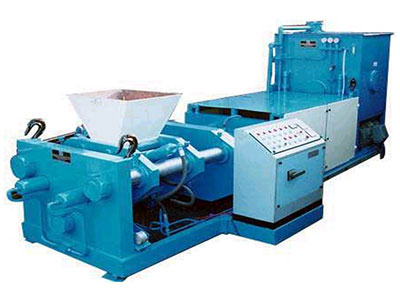 Metal briquette press is mainly used to press the metal raw materials such as cast iron chips, steel scraps, copper scraps, aluminum chips, and high quality mineral powder into 3-6 kilograms of cone or other shape of cake block through high pressure and the direct cold pressure, so as to facilitate storage and transportation and reduce the loss of transportation and smelting in recycling and reuse.
The equipment is divided into two types: vertical and horizontal.
Vertical models are widely used nowadays. They are designed with large tonnage, large output and wide range of applications. As the horizontal type is affected by the main oil cylinder, the sealing part is affected by the gravity effect. After the design pressure is increased, the pressure of the sealing part is not balanced and the local wear is large. The life span of the metal briquette press (horizontal type) is greatly weakened, and the long term continuous use can not be satisfied, the scope of application is small. Acceptance and transfer of equipment installation works. Most use small tonnage models (design pressure should not exceed 2000 KN).
Straw briquetting machine (Biomass briquetting machine)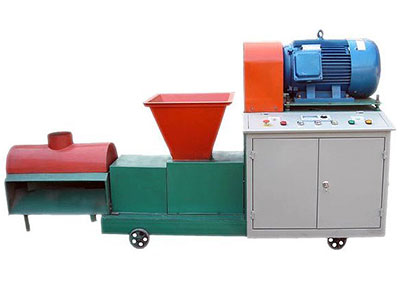 Straw briquetting machine is mainly used for processing straw, rice husk, peanut shell, corn core and other crop straws, and can also be used as a special equipment for processing branches, bark, sawdust and other wastes.
The straw briquetting machine can process the cutting length (or soft silk) with less than 50 millimeters of crop straw or crushed waste into the rod like solid particle biofuel with a section size of 30-40 mm and a length of 10-100 mm.
The biomass fuel has small volume and large density. It is a high quality solid fuel. Its calorific value can reach 3200-4500 calories. It has the characteristics of flammability, low ash and low cost. It can replace firewood and raw coal and so on. It is widely used in heating, living stove, boiler, biomass power plant and so on.
Cut or knead the straw or forage that is ready to be pressed. Its length is less than 50 mm, and the moisture content is controlled in the range of 10% to 25%. The material conveyor passes the material into the intake port. Through the rotation of the compression roller driven by the rotation of the main shaft and the rotation of the press roller, the materials are forced to be extruded from the model holes, and fall from the outlet. After cooling down (The moisture content should not exceed 14%), bagging and packing.