How about the market of biomass pellet mill?
Application field of biomass pellet mill
There are various types of pellet mills in our company, such as wood pellet mill, biomass pellet mill, straw pellet machine and wood pellet production line, which are widely used in the processing of large, medium and small wood pelletizing plant, biomass pellet processing plant and etc.
Our biomass pellet mill can process waste from agricultural and forestry into columnar high density pellet fuel. Agricultural and forestry processing wastes include sawdust, bark, straw, rice husk and other waste biomass. While saving energy and reducing harmful gas emissions, biomass pellet is an ideal fuel to replace coal and other substances. It has good economic benefits for pellet manufacturers. For society, sawdust pellet fuel is a clean and renewable energy source.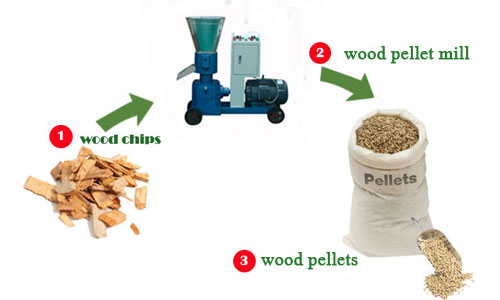 Advantages of biomass pellet mill
Our biomass pellet mill has reliable quality, stable transmission and low noise. Use of international advanced processing technology to produce alloy dies. It is suitable for producing all kinds of high quality biomass pellet fuel. The work is stable and the working time is long.
In recent years, the biomass pellet industry has a better global situation, the demand for products is increasing rapidly, and the wood pellet has become a necessary fuel for many large and medium-sized production and energy industries. In the global warming and environmental worsening situation, biomass pellet fuels have gradually replaced traditional coal fuels and have become a new environment-friendly energy fuel.
Profit analysis of biomass energy produced by wood pellet mill
In the situation of the global renewable energy shortage and the increasingly serious environmental pollution in the world, biomass pellet mill equipment came into being, which played an important role in improving the environment and helped to improve the environment.
Biomass pellet mill is the general name of sawdust pellet mill and straw pellet machine. Its main function is to reutilize the waste crop straw, waste tree branches and leaves, bark, abandoned peanut shells and industrial wood plank materials and other biomass raw material resources. These raw materials are pressed into sawdust pellets, forming new biomass energy materials. These sawdust pellets can be used as traditional non renewable energy sources, such as coal and oil alternatives, and also ease the dependence on non renewable energy sources such as oil. At the same time, the advent of biomass pellet mill has also alleviated the problem of global warming in a certain way.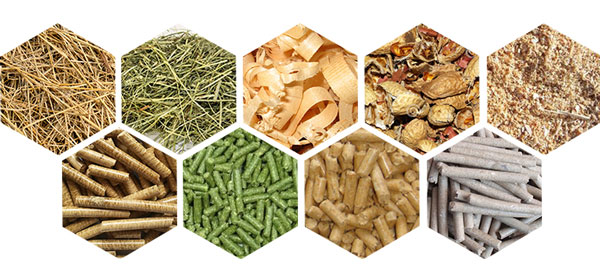 The burning of biomass pellet fuel does not produce a large amount of smoke and dust, does not discharge a large amount of sulfur dioxide and other harmful substances. Clean and environmental protection. The price is far lower than the price of raw coal, the application range is very wide.
Therefore, wood pellets produced by wood pellet mill will be an important direction of future renewable energy, and the market demand and profit space of biomass renewable energy are very huge. Biomass energy production has small investment and wide raw materials and high profits. At present, the demand for clean new energy is increasing. The cost of biomass fuel is low and the pollution is low. It has become a favorite fuel material in most industries. Straw pellet machine is a specialized equipment for producing biomass pellet fuel, which can satisfy not only family use, but also large scale workshop. The market has a huge demand for clean energy. Whether it is starting or investing, it will be your rational investment choice to choose a biomass pellet mill to produce new biomass energy. The biomass pellet machine still chooses our sawdust pellet machine and the straw pellet machine.